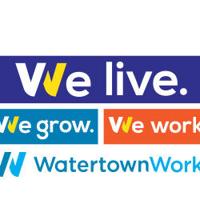 Watertown Development Company Receives Award for Efforts to Attract Workforce | Local news
In a press release received from the Watertown Development Company:
The Watertown Development Company (WDC) received an award for its efforts to attract labor to Chicago on Thursday.
Michelle Kakacek, Director of Business Development for the WDC, accepted the award in the Workforce and Talent category for the WDC Intern Engagement Initiative, a collection of tools designed to engage interns from summer and integrate them into the community through networking opportunities and an introduction to local attractions and amenities, greatly improving the likelihood of these interns returning to Watertown after graduation.
The WDC, with the help of a committee within the Watertown Workforce Advisory Council administered by the WDC, collaborated on ideas to encourage interns to bond with the community and gain a real feeling of living and working in Watertown after graduation. In 2020, the committee created a "Passport to Watertown" to give to interns, which included a free pass to the attraction in their city of choice and $ 20 in Chamber Bucks to kick off their experience in Watertown. The passports were designed with graphics of nine Watertown attractions and included QR codes leading to event and restaurant listings and recreational trail maps. A connection card has also been included to encourage networking. In 2021, the Passport added an additional attractions pass, as well as a discount card for visitors. Also in 2021, an in-person event was held to allow interns to network with community leaders and other interns.
WDC's Attract and Enhance program, which provides matching funds for relocations and training, complemented the above engagement efforts by providing matching funds to companies for intern relocations, thereby helping to alleviate some of the burden of student housing costs in Watertown for the summer.
Kakacek noted the Internship Engagement Initiative as "a great example of the impact and importance of collaboration in attracting and retaining our workforce from the region."
For many years, the Mid-America Economic Development Council has sponsored the annual Economic Development Awards competition to recognize and stimulate the creative use of quality marketing by economic development organizations in the 13-state region of the Mid -America in promoting their respective communities.
Mid-America EDC members are dedicated economic development professionals who share best practices to add value to their organizations and communities. Mid-America EDC is a multi-state association dedicated to being the premier resource for connecting with site selectors, advancing regional economic development programs, and accessing thought leadership.
Kakacek and other winners will also be recognized in the January issue of Site Selection magazine.
For more information on the Mid-America Economic Development Council, visit www.midamericaedc.org.