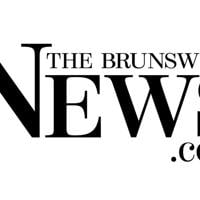 Supply chain problems are a major economic problem | Daily Editorial
"Sorry, but your order hasn't arrived yet."
This will likely be a common refrain in the weeks and months to come. Consumers can blame the inability of the country's ports and transportation system, for whatever reason, to timely unload goods from ships.
Even when unloaded, there are other crimps on the way from the port of arrival to the place of destination. Goods awaiting unloading at the California ports of Long Beach and Los Angeles, where 40% of the country's imports enter, can take up to 45 days to reach their target. The rail system and the trucking industry are not always able to move goods quickly enough to meet demand.
Whose fault is it? Pick one. Each link in the supply chain points the finger at the other. The trucking industry is pointing the finger at the port terminals, and the port terminals say it is the fault of the shipping companies. Retailers looking at empty shelves, meanwhile, blame both.
Now here are the politicians, men and women who eagerly jump at any opportunity to exploit a drawback that is troubling consumers, the voters of tomorrow.
Republicans say the president and his party have erased the work with new policies and a set of rules and regulations. They are the ruling party, the Republicans remind the nation, possessing a majority in the House and Senate. The party also occupies the White House.
Democrats blame COVID-19 and greed. Shipping companies are racking up record profits, they note. Supply and demand also create a large mark-up on consumer prices, as retailers find themselves paying more for the products delivered.
Here is an original idea: to bring the two parties to work together to relieve the nation of this economic blow. It is normally the busiest shopping season of the year. It can make or break a business on the brink of collapse during a pandemic that has encouraged buyers to stay home.
Employees and local authorities are also concerned. Along with the plight of retailers are the jobs, paychecks, and cities and counties that depend on the generation of sales taxes. A shortage of goods leads to a shortage of sales and a reduction in the number of jobs and government revenues.
Rest assured, none of these questions can or will be answered with meaningless political rhetoric. This community, this state and this nation needs action, and they need it now.
Unless supply chain flaws are eliminated, what the nation is experiencing today could become more than an economic crisis in the future. It could become a major national security issue.