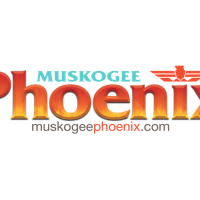 Staff costs hamper economic development program | News
Administrators of the Muskogee Redevelopment Authority came closer to reality after learning that staff costs for their new economic development program were exceeding resources.
MRA trustees – the mayor and eight ward representatives – plan to meet in a second special meeting on Tuesday to discuss where they might find the additional funds. The amount remained unknown as of Thursday, but early estimates ranged up to $325,000 for personnel and office claims.
This amount would be in addition to the more than $288,000 transferred in December to the MRA, the balance of which city councilors appropriated for economic development operations in fiscal year 2022. There are two additional pots in the economic development fund, but the use is restricted.
MRA Director of Economic Development Leon Davis presented his proposals for staffing the new economic development program on January 7 at a special meeting. The scope and cost of his proposal surprised administrators — Davis arrived hoping he would get the go-ahead for at least two contract positions on an agenda item that only allowed personnel management.
The Mayor of Trustees, Marlon Coleman, President of the MRA, steered the discussion away from rushing a decision. He said administrators need to take the time to gather all the information, "and we're getting everything we need to make that happen."
Davis' proposal includes adding six staffed positions to the MRA's economic development program. Two of those positions, he said, would be entrepreneurs with highly specialized skills.
Davis expressed concern about the delay in getting permission to hire these contractors. He said that any delay could render these services unavailable saying that these services may not be available later.
Davis said Thursday that the two positions for which he recruits contractors could become permanent as the program evolves. People in these positions, he said, must have the skills to "empower individuals" and help them "navigate the system" so they don't fail when starting businesses.
"This structure is designed to educate and enable citizens to engage in a higher level of participation," Davis said. "It's something new, it's something that will evolve, but I have a good idea of ​​what it should be."
While Davis concurred with the staffing needs, the trustees preferred deliberation over a hasty effort to find funds.
"We've gone too far – we wanted to achieve some goals, and it's going to cost us a little bit more money – and that's what we're going to have to do," Deputy Mayor Derrick Reed said, pleading for more. information and time. before making decisions. "We have Mr. Davis here with a new vision, and we have to find a way to get to this point…, but we have a lot of work to do."
MRA trustees are due to meet to discuss potential funding options at 9 a.m. Tuesday.