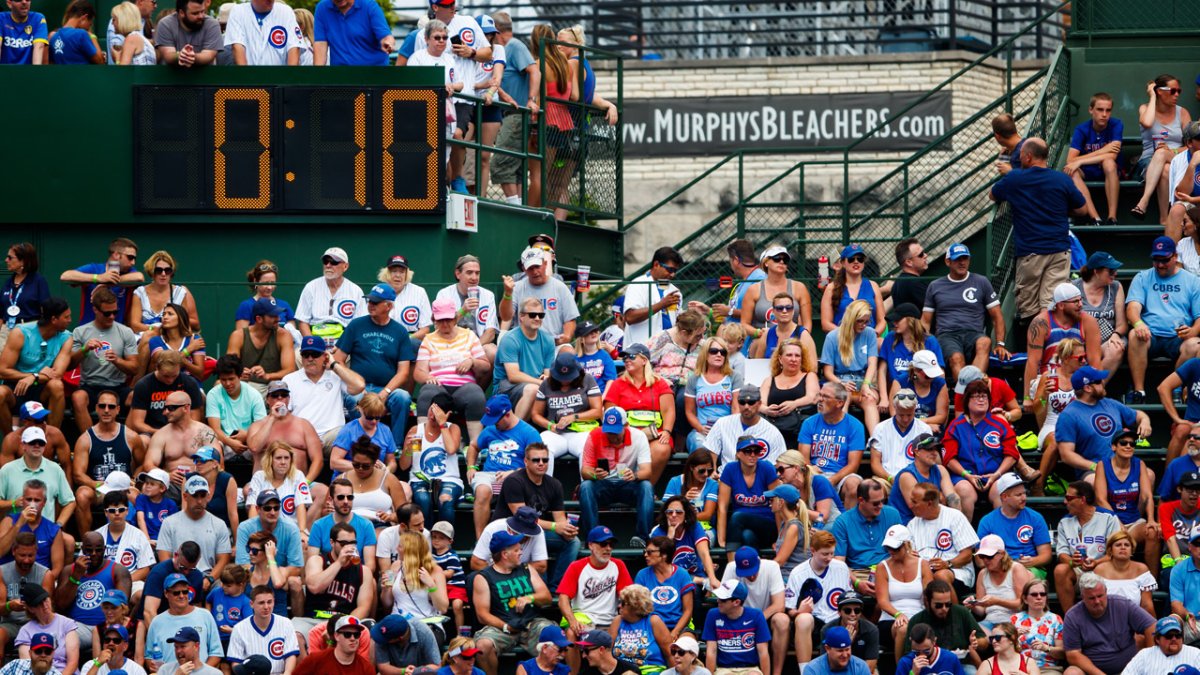 Potential MLB rule changes include pitch clock, change ban – NBC Chicago
Step clock, prohibiting lag among proposed rule changes originally appeared on NBC Sports Chicago
Pitch clocks? More shifting? Larger bases?
All three could be coming to a big league ballpark near you in the not-too-distant future.
MLB and Players Union don't seem any closer to a new working agreement after their last meeting on Sunday. MLB said the two sides were "at an impasse" after receiving the union's latest proposal, a claim the union disputes.
In fact, Sunday's biggest news had little to do with fundamental economic issues.
According to multiple reports, the union granted MLB the ability to unilaterally implement three rule changes on 45 days' notice in 2023: implement a step clock, ban the change, and increase the size of bases. The offer is contingent on other issues in the labor battle.
Robot umpires were not included in the union's proposal.
In the past, MLB had to give a year's notice to implement rule changes.
It's no secret that MLB has sought to improve the pace of play in recent years. The average nine-inning game time in 2021 was 3:10, an increase of 20 minutes from 2010 and five minutes from 2019, the previous full season of 162 games.
Last summer, MLB experimented with the pitch clock in the low-A West League (15 seconds with bases empty, 17 seconds with runners on). If the pitchers did not start their pitch in time, the plate umpire could call an automatic ball.
Average play time decreased from 3:02 to 2:41 after the clock was presented in June.
ESPN's Jesse Rogers reported that MLB was aiming for a clock of 14 seconds with empty bases and 19 seconds with runners.
The percentage of plaque occurrences with a lag has increased over the past five years, from 13.7% in 2016 to 30.9% in 2021 (34.1% in 2020).
Balls in play have declined to historic levels, including more strikeouts than hits in recent years for the first time. Banning extreme changes might require two infielders to be positioned on either side of second base.
"I think there's a broad consensus in the game that we've become too reliant on walks, strikeouts and home runs," commissioner Rob Manfred said. said in October 2020.
Larger bases would shorten the distance in the baselines. MLB experimented with 18-inch bases at first, second and third Triple A last seasonan increase over the standard 15-inch base.
Despite all the economic wrangling, the league and the union are finally talking about important issues regarding the product on the playing field.