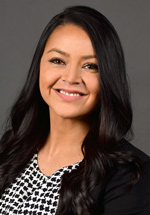 Noblesville hires Maranda Taylor for new position on economic development team – Hamilton County Reporter
The Noblesville Economic Development team welcomed Maranda Taylor as the new Director of Economic Development. Taylor started working for the city last week.
"Telling Noblesville's story as a viable place for economic activity is part of our proactive strategy," said Director of Economic Development Andrew Murray. "Maranda brings valuable experience and relationships and will lead our intentional marketing and business attraction efforts as we continue to elevate Noblesville."
In a new position in town, Taylor's time will focus on attracting the right businesses and partners to Noblesville, building deep relationships and supporting existing businesses in Noblesville. Taylor earned her undergraduate degree in communications from IUPUI. She has a background in real estate with a focus on construction and development projects in and around central Indiana.
"I am very pleased to serve the City of Noblesville on the Economic Development Team," Taylor said. "We have an extremely talented and dedicated group of leaders who truly care about our city, its businesses and, most importantly, its people. I'm excited about the road ahead and what's to come in our beautiful city. I look forward to using my experience in the commercial development and construction sectors to grow our city and our relationships.
Taylor, her husband, Daniel, and their two children live in Noblesville and enjoy boating and spending time outdoors on the Morse Reservoir.
Workforce and economic development is one of Mayor Chris Jensen's policy pillars and priority areas of focus. Noblesville has refocused its efforts to focus business attraction on the medical technology, life sciences and manufacturing sectors that will provide quality mid- and high-wage jobs. The city's overall economic and workforce development strategies include ongoing communication and collaboration with employers, educators and other community partners to align company recruitment and retention plans with efforts training and workforce pipeline development.