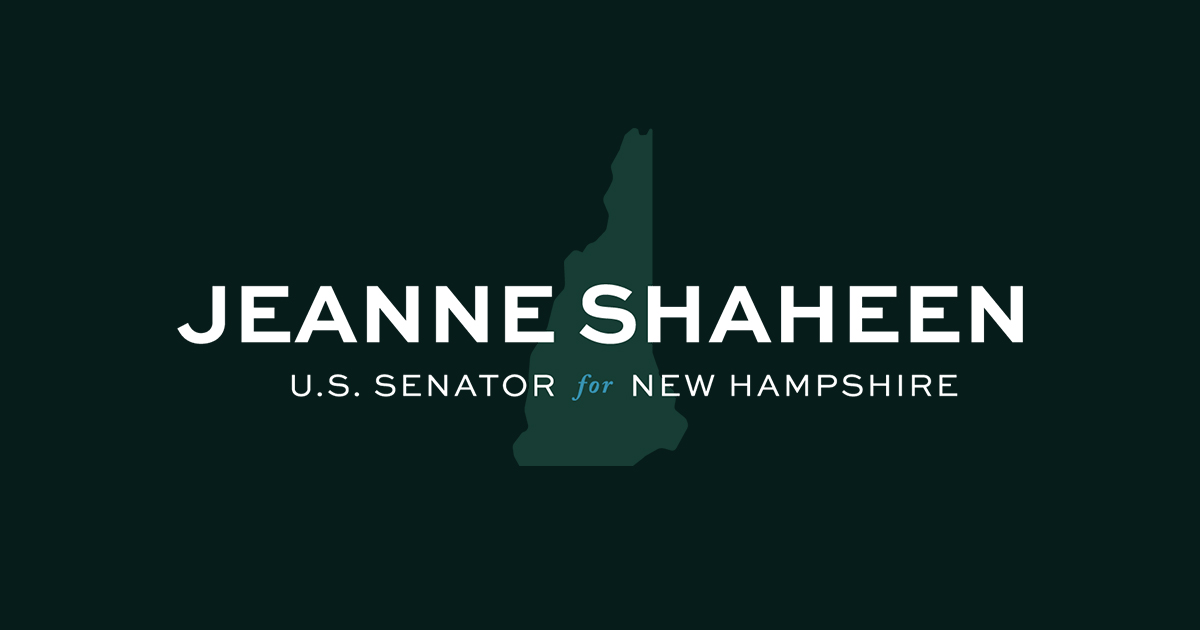 NH Delegation Announces $ 60 Million Investment in Mascoma Bank to Support Small Business and Community Development
September 08, 2021
(Manchester, NH) – Today, US Senator Jeanne Shaheen (D-NH), a senior member of the Senate Small Business and Credit Committees, Senator Maggie Hassan (D-NH) and Representatives Annie Kuster (NH-02) and Chris Pappas (NH-01) announced that Mascoma Bank in Lebanon will receive $ 60 million under the New Markets Tax Credit program ( NMTC) to promote immediate recovery efforts and sustained economic development. Mascoma Community Development works to help raise capital, facilitate loans, and support community development throughout New Hampshire; this NMTC award will significantly strengthen their ability to invest in our communities.
The NMTC award was announced by the Department of the Treasury's Community Development Finance Institutions (CDFI) Fund, which promotes development in underserved urban and rural areas by investing in community financial institutions. Senators Shaheen and Hassan are strong supporters of the CDFI Fund and the NMTC program, and Senator Shaheen has advocated for increased funding as a member of the Senate Appropriations Committee.
"The financial fallout from the pandemic has exacerbated economic devastation in underserved areas of New Hampshire and across the country. This is why targeted funding from institutions like Mascoma Bank is so essential to reverse these trends and boost local economies. By directing money to institutions that invest in small businesses and hard-hit communities, this funding helps create jobs and spur economic growth, " said Senator Shaheen. "I applaud Mascoma for this important work, and I will continue to work in the Senate to secure much-needed investments for Granite State businesses and communities – especially as we recover from the COVID-19 crisis. "
"These federal dollars will help expand economic opportunities in rural and low-income communities, including investing in small businesses. said Senator Hassan. "I look forward to seeing how this funding will contribute to New Hampshire's high quality of life in the years to come.
"Even before the COVID-19 pandemic, limited access to financial services and resources in our rural communities hampered growth – as we work to rebuild better after the pandemic, we have a unique opportunity to invest in our rural economies and enhance economic development, " said Representative Kuster. "This targeted federal funding for Mascoma Bank will support this effort and help foster resilient and vibrant communities as we recover and rebuild."
"It is essential that we continue to support the development of our rural communities. said representative Pappas. "With this tax credit, Mascoma Bank will be able to support new small businesses and spur development across New Hampshire, assistance that is critically important as we rebuild our local economies after the pandemic. . I remain committed to supporting programs like this to ensure our rural communities have the tools and resources they need to thrive.
"Mascoma Community Development and its parent company, Mascoma Bank, are honored and delighted to have received a New Market Tax Credit allowance in this latest round of awards. We look forward to deploying these funds to help create jobs in underserved communities in New Hampshire, " said Clayton Adams, President and CEO of Mascoma Bank.
Tax credit allocations to community development entities (CDEs), such as Mascoma Community Development, allow CDEs to offer tax credits to investors in qualifying community development projects. The total tax credit is equivalent to 39% of the initial investment and is spread over a period of seven years, and can be combined and leveraged with other public and private investments to improve the overall impact.
---
---
Previous article