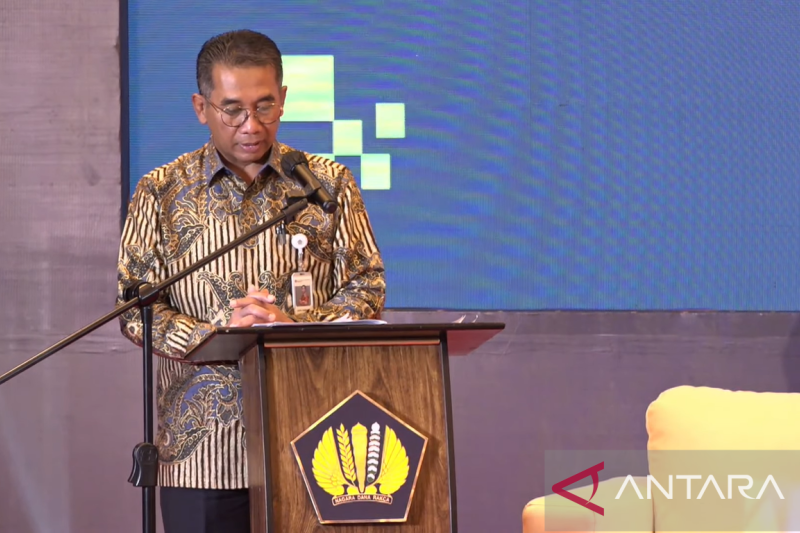 Millennials can support development of digital economy: ministry
Jakarta (ANTARA) – Indonesia's demographic composition, which is dominated by millennials, Y and Z, can support the development of the digital economy in the country, said the acting head of the ministry's general secretariat. finances.
"It's because this generation is a generation that was brought up amid the development of digitization in all fields. They are very easy to adapt to technology," Andin Hadiyanto said during the opening of the " 2022 Financial Profession Expo (PKE)" in Jakarta on Monday.
The momentum of the COVID-19 pandemic has accelerated changes in the habits of the Indonesian people in terms of the use of the digital economy, as evidenced by the rise of digitalization, especially due to online applications and retail, he noted.
Efforts to accelerate the digital transformation of the Indonesian economy have become one of the strategies to ensure the continuity of the productive economic sector to support a sustainable economy, especially amid the limited physical access that has been experienced in the past two years, says Hadiyanto.
Related news: Digital economy opens up opportunities for economic growth: Minister
Indonesia's digital transformation development has also continued to show positive and excellent performance, he added. The value of Indonesia's digital economy in 2021 was the highest in Southeast Asia, at US$70 billion, and is expected to reach US$146 billion by 2025.
"In addition, 40% of the share of the digital economy in Southeast Asia is also in Indonesia," he noted.
He said the sector supporting the digital economy in Indonesia was e-commerce which was worth $53 billion in 2021 and is expected to reach $104 billion by 2025.
Additionally, as of June 2022, 19.5 million micro, small and medium enterprises (MSMEs) in Indonesia, or 30.4% of the total number of MSMEs, joined e-commerce platforms.
Efforts to strengthen the digital economy and sustainable economic development are also among the pillars of achieving Indonesia's Vision 2045 of becoming a sovereign, equal and prosperous nation, and one of the countries with the fifth gross domestic product (GDP) in the world. , says Hadiyanto.
Related News: Ministry promotes growth of digital economy through HUB.ID accelerator
Related News: Government Prepares Policy to Accelerate Digital Economic Growth