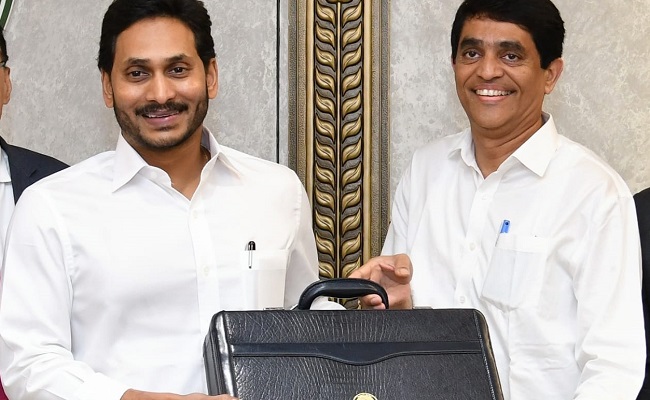 Jagan proposes a 4-pillar model for economic development
The YS Jagan Mohan Reddy government in Andhra Pradesh has come up with a simple model of economic development, rather than embarking on complex formats and imaginary economic models for the state.
The model was presented in the annual state budget for 2022-23 by Finance Minister Buggana Rajendranath Reddy at the state assembly on Friday.
He said the state government is adopting the economic models focusing on four important pillars of development policy-making: human capacity development, infrastructure provision, livelihood support and social security. .
"These four elements, combined with enabling policies and good governance, form the basis for sustainable economic growth. The underlying principle is that they enable citizens to access opportunities to fulfill their potential," he said.
The first pillar – Human Capacity Development – ​​includes the Strategic Development Goals of eradicating poverty and hunger; achieve good health and well-being; quality education; and gender equality. Programs like Nadu-Nedu, Jagananna – Amma Vodi, Goru Mudda, Vidya Kanuka, Vidya Deewana and Vasathi Deewana; YSR Sampoorna Poshana, YSR Clinics, Medical Colleges, Aarogyasri and Aarogya Aasara reflect the emphasis on developing human capabilities.
The second pillar – Infrastructure Development – includes the provision of drinking water and sanitation; affordable and clean energy; promoting sustainable cities and communities; and the provision of infrastructure. It includes new medical schools, YSR Jalayagnam, YSR Jala Kala, road development, new ports and ports, marketing infrastructure for agriculture and dairy products, Fibrenet and urban infrastructure projects.
The third pillar – Livelihood Generation – includes the possibility of decent work and economic growth. The various programs such as YSR Rythu Bharosa, YSR Matsyakara Bharosa, Rythu Bharosa Kendralu, YSR Jala Kala, Price Stabilization Funds, godowns, YSR Agri-testing labs, primary and secondary processing facilities and bulk milk cooling centers in coordination with Amul, and energy subsidies to fish farmers are part of this pillar.
Similar programs like YSR Aasara and YSR Cheyutha, YSR EBC Nestham, YSR Nethana Nestham, YSR Vahana Mitra, Jagananna Thodu, Jagananna Chedhodu and YSR Law Nestham also provide livelihood support for specific professional categories.
The fourth and final pillar – social security – includes the reduction of inequalities and the eradication of hunger and poverty. It consists of our government's extensive basket of social security programs to various disadvantaged and vulnerable sections under the guidance of Dr. YSR Pension Kanuka.
"The implementation of these four pillars has been supported by enabling policies and good governance," Buggana said.
New app alert: all OTT apps and release dates under one app