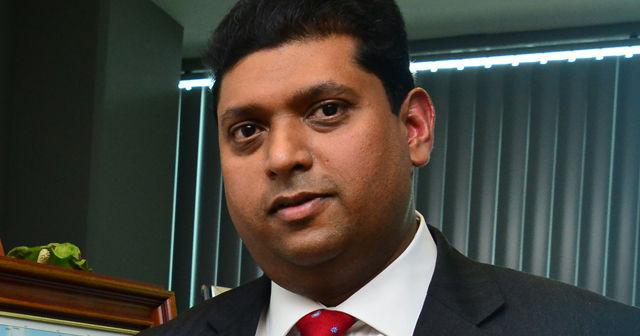 Is economic growth of 5.7% in 2022 likely? | Journalist
Every year from 2016 to 2021, Trinidad and Tobago's economy has contracted. This period of decline is exceeded only by the period 1983 to 1989.
Considering the decline from 2016 to 2021, T&T is expected to experience some growth in 2022 as 2022 GDP is measured against 2021. In 2015, T&T's GDP was TT$171.1 billion. By the end of 2021, it could be TT$141.8 billion or less. This is a decline of 17.3% over a six-year period. This translates to a loss of TT$29.3 billion in real GDP, which in US dollars is roughly the size of Barbados' economy.
While Covid-19 is acknowledged to have dealt a blow to the economy, it is irrefutable that the T&T economy was in decline long before Covid-19. In his October 2021 budget speech, the Minister of Finance announced that the economy would grow by 5% in 2022. The IMF predicted growth of 5.7%. Will these figures be realized in 2022?
We are a third into fiscal 2022. A lot has changed in the four months since the budget was read. To understand how 2022 will evolve, we start with the main assumptions of the 2022 budget. These were:
• An oil price of US$66 per barrel.
• A natural gas price of US$3.75 per mmbtu.
• Revenue of TT$43.3 billion.
• Expenditure TT$52.4 billion.
• Natural gas production in 2022 of 3.37 billion cubic feet/day.
• Oil production reaching 64,859 barrels/day at the end of 2021.
• Oil production increasing to 86,163 barrels/day in 2022.
• Economic growth of 5% in 2022.
Note that the price of natural gas used in the budget is the weighted average of the netback price at the wellhead. So what should drive the 5% growth that the Minister of Finance predicts in 2022? There are, in my opinion, three pillars to this 50% growth, and they are:
1) An expected increase in oil production reaching up to 86,163 barrels per day (bopd). This would compare to 2021 production of around 59,000 bpd.
2) An excepted increase in natural gas production from approximately 2.60 billion cubic feet/day (bcfd) in 2021 to 3.37 bcfd in 2022 based primarily on the start-up of the BP Cassia C and Shell Colibri projects.
3) A return to pre-Covid demand levels. It would depend on how fast the infection rate drops in 2022.
The expected increase in oil production in 2022 is mainly based on production from the BHP Ruby project which started production in May 2021 and is expected to peak at 16,000 bopd. If this happens, then Ruby will contribute significantly to our declining oil production and growth in 2022. If, however, Ruby is materially below its expected peak of 16,000 bopd, this not only erodes growth, but erodes expected government revenue. The minister expects to achieve 86,163 bpd at some point in 2022. That will not happen. Oil production in 2022 may be only slightly better than in 2021.
Natural gas production will also improve compared to 2021 production, but unfortunately the Minister's forecast of 3.37 bcfd for 2022 will not come true. The Minister has already been wrong in his natural gas predictions and 2022 will be no different. Average natural gas production in 2022 will only be slightly better than in 2021. While new projects such as Matapal, Cassia C Compression and Colibri will add new production, the rate of decline of some producing reservoirs counteracts these additions of production. Even large natural gas projects that began production in 2017 and 2019 have struggled with sand production that limits natural gas production.
Finally, there is Covid-19. T&T is one of the hardest hit countries in the world. The fact that 51% of the population refuses to be vaccinated does not help. 2022 began with a continued high daily infection rate from late 2021. The longer the country takes to bring Covid infections under control, the longer we delay a return to 2019-like normalcy. aspects of the service sector such as entertainment, hotels, yachting, food and drink services will remain negatively impacted.
The IMF, in its latest statement on the T&T economy, warned of downside risks associated with new variants and failure to contain the virus.
In summary, if the oil and gas production increases expected in 2022 turn out to be only modest increases (as I expect) and if the high level of Covid-19 infections continues until In the second and third quarters of 2022, it can be expected that the Minister's and the IMF's forecasts of 5% and 5.7% growth respectively will be revised significantly downwards.
Kevin Ramnarine is a former Energy Minister of Trinidad and Tobago. He can be reached at [email protected]