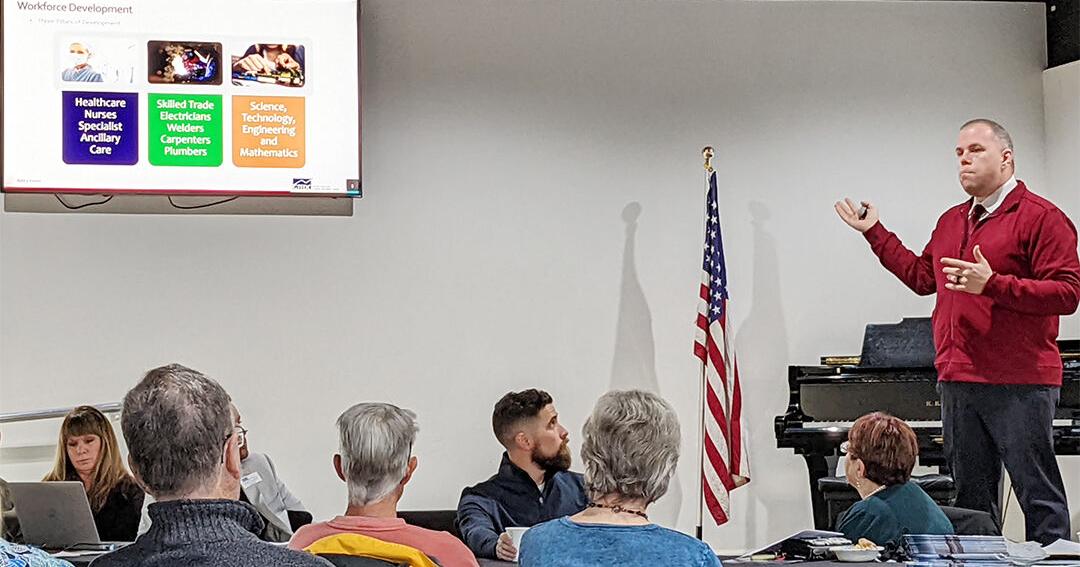 Group plans workforce development | News
Workforce development focused on local talent is the focus of the Greater Tehachapi Economic Development Board this year.
It was the word of Josh Pierce, new president of the board of directors, in a presentation during the meeting of the organization on February 2.
As well as helping to grow the local economy by ensuring talent is available for jobs, Pierce noted that providing people who already live in the area with the opportunity to learn the skills needed means they are more likely to be retained by local businesses.
He said 65% of HR professionals surveyed had difficulty recruiting candidates.
The organization wants to increase the pipeline to fill industry-specific jobs in the region, such as at Edwards Air Force Base, Virgin Galactic, China Lake Naval Air Weapons Station and Rio Tinto, as well as healthcare jobs. .
The top three areas with the highest number of openings are:
• Highly qualified doctors such as nurses and specialists.
• Scientists and mathematicians.
• Skilled trades such as electricians, carpenters, machinists, mechanics, welders and plumbers.
The goal of workforce development is to increase employment and employment opportunities for community members in the Greater Tehachapi area. By increasing employment, the initiatives have ripple effects on improving economic well-being, Pierce said.
The board has developed a strategic plan for the initiative, Pierce said. The steps of the plan include:
• Coordinate meetings with leaders to understand current employment needs.
• Discuss current programs in educational institutions.
• Develop working groups to create solutions.
• Encourage recruitment into programs.
• Participate in the development of internship programs.
The GTEDC meets at 7:30 a.m. on the first Wednesday of each month at the Slice of Life Enrichment School, 48771 W. Valley Blvd., Tehachapi. The next meeting will be on March 2.
Claudia Elliott is a freelance journalist and former editor of Tehachapi News. She lives in Tehachapi and can be contacted by email: [email protected]