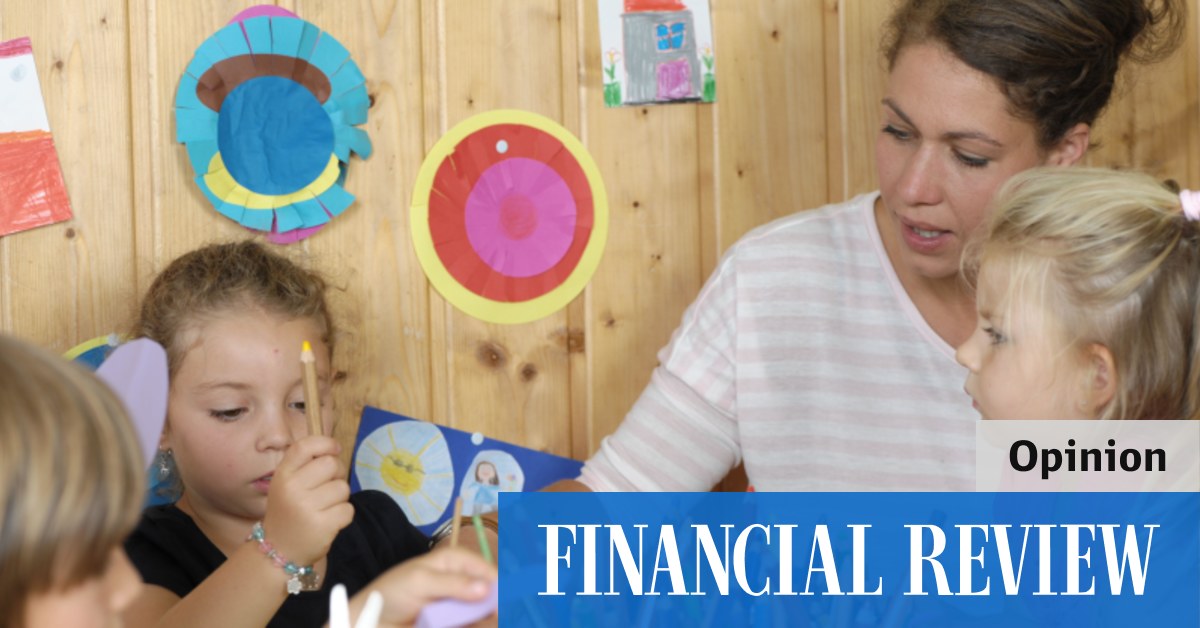 Georgie Dent from The Parenthood
The subsidy model does not work. It doesn't work for working parents, it doesn't work for the economy, and more importantly, it doesn't work for our children. For too long, early childhood education has been seen as 'child care', not education.
Investing to ensure that every child in Australia – regardless of postcode or parental income – has access to quality early learning and care before they start school is an economic imperative. The evidence of the associated economic, educational and social benefits that flow from a fully affordable and accessible quality early learning system is overwhelming and irrefutable.
For too long, our federal politicians have put early education in the too difficult and too expensive basket.
If we treated early learning the same way we treat the rest of our education system, universal, public, quality early childhood education and care would free up the equivalent of 850,000 new workers, create 255,000 jobs full-time in the early childhood education and health care sector, generate an additional $48 billion in taxes each year and increase GDP by more than $167 billion.
These are big numbers. There is an obvious cost to providing universal early education, but we need to start asking ourselves if it is worth it. For too long, our federal politicians have put early education in the too difficult and too expensive basket. Rather, these costs have been passed on to Australian households and the benefits passed on to suppliers.
Children who arrive at school developmentally vulnerable rarely, if ever, catch up with their peers and, over the course of their lives, experience poorer health, social and economic outcomes. Between zero and five is the most formative period in a child's development, which is why it presents a profound opportunity to set children up for lifelong success.
Failure to maximize this window of opportunity costs taxpayers more than $15 billion a year. That's $4 billion more than what we're spending on the child care subsidy and that's money that could be saved if we did the good early years.
For our children, the benefit is clear, and for our economy, we can quantify the result. For Australian women, the changes would be life-changing. Our system disproportionately affects Australian women and is part of the reason why, although Australia ranks first in the world for the education of women and girls, we rank 70th in the world for women's participation in the labor market. work.
Women's participation in the labor market largely matches men's participation until they reach their late twenties – the early years of parenthood – at which time the structure of the labor force of men and women diverge strongly. It's not a fair system and another lagging policy informed by societal norms that no longer exist – and with extreme labor shortages across Australia, it's a system that must switch.
We need more Australians in the workforce, more Australians paying higher income tax rates and, above all, a better system for our children. The current system does not give Australia much choice in how we work and educate our children at the same time – this needs to change.
Georgie Dent is the executive director of The Parenthood, an independent nonprofit advocacy organization representing 77,000 parents and guardians.