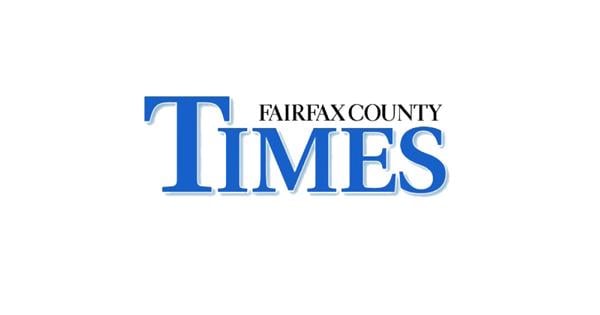 FCPS School Board Set to Endorse Critical Race Theory | Opinions
JFairfax County The school board will vote Oct. 20 on a resolution that would overturn the school system's longstanding policy requiring teachers to be objective and neutral when addressing controversial issues in the classroom.
At the last board meeting on October 6, member Ricardy Anderson asked the board to pass a "truthful education" resolution. Its text was not released to the public either before or during the meeting, yet Dr. Anderson urged the Council to ratify it on the spot. All Council members expressed support for the resolution (although one or two suggested that a minor adjustment might be warranted), but thankfully the vote was deferred to the next Council meeting on October 20.
After the meeting, it was learned that the resolution was not drafted internally by the school system but rather by a far-left group called Free & Antiracist Minds. This outfit's website calls for using the public school system to "dismantle the dynamic of white supremacy," which it believes includes capitalism. He advocates a "transformative" agenda to achieve his goals, including the adoption of Critical Race Theory (CRT). The resolution he drafted for the school board is designed to facilitate this agenda.
The resolution begins with several "whereas" clauses, then states:
"Now, therefore, be it resolved that the FCPS School Board be committed to protecting and supporting FCPS educators and school administrators as they develop and implement anti-racism, grounded on equity and justice that meets the high aspirations of each and every one of our students and the community of Fairfax County.
The terms 'anti-racism', 'equity' and 'justice' are code words for teaching the CRT and other leftist ideologies. "Anti-racism" means using government institutions, including schools, to ensure equal outcomes for all racial and ethnic groups. As CRT guru Ibram X. Kendi put it (FCPS paid him $20,000 for an hour-long Zoom call to hear his opinions), it's not enough to be colorblind and offer equal opportunity – these attitudes are considered "racist" — "anti-racism" requires equal outcomes for all: equal distribution of jobs, income, education, etc., and doing whatever is necessary to achieve this result. For example, a capitalist economic system leads to unequal results; therefore, it should be jettisoned. If standardized tests reveal disparities in educational attainment, they should be discarded. Etc.
The concepts of 'equity' and 'social justice' are similar to 'anti-racism'. For today's ideologues, "equity" does not mean equal opportunity; it means equality of results. The term "social justice" is used to promote the redistribution of wealth and other benefits on the basis of race.
The words may sound innocent, but they are not. They were invented to promote an ideology contrary to core American values ​​such as individual responsibility, meritocracy, free enterprise, and racial neutrality. Using these words in a school board resolution that identifies the central goals of the program would be a very radical step.
Passing the resolution would also reverse the longstanding policy on controversial school system issues. This policy requires teachers to be neutral and objective when controversial issues arise in their classrooms. A subject is controversial if there are "substantial differences of opinion about it locally, nationally or internationally and when these differences of opinion are accompanied by intense feelings and strong emotions". When a controversial issue arises, teachers should approach it "as impartially and objectively as possible". They should "offer multiple perspectives" and should "not expect or require students to come to an agreement".
The Controversial Issues Policy should be accepted by any unbiased person, given the diverse and divided nature of our society. Classrooms are not the place to push one ideology over another, but that is exactly what the proposed resolution would do.
The school board did not think about how the "truthful education" resolution would work in practice. It cannot stand side by side with existing FCPS policy and its application is vague. For example, would it allow teachers to implement "anti-racist" instruction on their own, outside of an approved curriculum? Or, would it allow teachers to urge students out of class to protest things they deem unfair, as happened recently? Many other similar issues would arise under the vaguely worded resolution.
It's unclear whether the wording of the resolution will be changed before it is voted on by the school board on Oct. 20. However, if its final form resembles what has been proposed, it will significantly change FCPS policy for the worse, and generate a strong backlash in the community.
Mark Spooner is a retired attorney, residing in Springfield. He is the founding editor of FairfaxSchoolsMonitor.com, which reports on what is really happening in Fairfax County public schools.