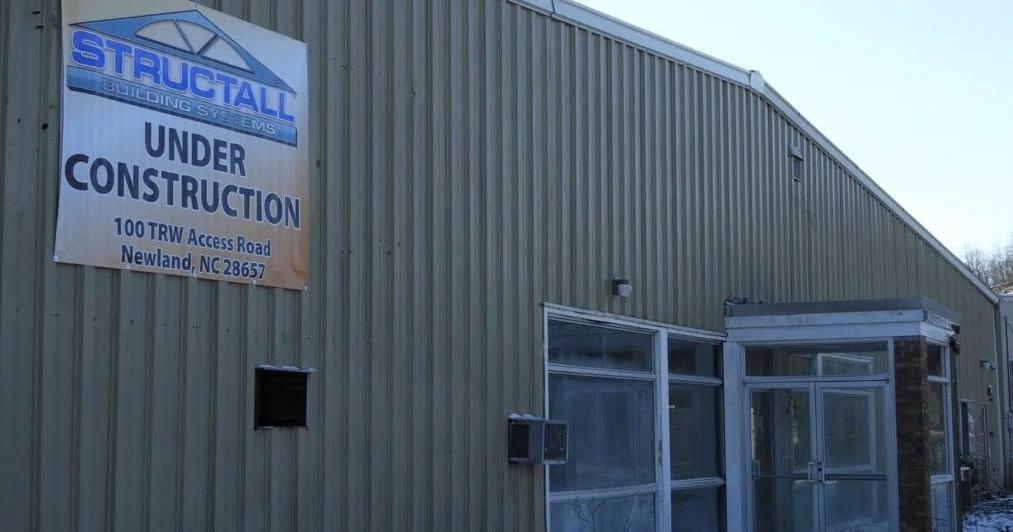 Economic Development Committee welcomes representatives from Structall Building Systems | Avery
NEWLAND – The Avery County Economic Development Committee held its first New Year's meeting on Tuesday, January 25. The EDC, dedicated to serving and supporting the growth of the region, began by nominating and voting for the positions of President, Vice President and Secretary. Ken Walter remains committee chair, Clayton Harpold remains vice-chair and Susan Siirila remains secretary.
The EDC came together via Zoom and welcomed star guests Victoria and Jon Bowman from Structall Building Systems. Structall is a manufacturing and distribution company offering a complete line of construction products centered on Structural Insulated Panels (SIP) used primarily in the construction of patios. Specializing in the Snap-N-Lock branded panel, an energy-efficient building panel for professional contractors, the company seeks to provide quality, handcrafted materials.
As previously reported by The AJT, SBS, a Florida-based company, is currently in the process of opening a new manufacturing site in Newland. The Newland installment will be Structall's fifth location, along with two other locations in Florida, one in Texas and another in Louisiana. The Bowmans and their family moved to Avery in September to build the last Structall center.
Victoria's father started the business from scratch in 1987, with Victoria and Jon managing operations from the new Newland facility.
"It's a basic product. Our production quality and locking mechanism sets us apart," Victoria said of the company.
By focusing on high caliber goods, Structall has become even more competitive in the traditional market.
"We are not automated. Everything is made by hand. This is where our quality standards come in. We have more colors and textures than anyone else on the market," added Victoria Bowman.
The Newland site, which will use the old IRC building near Avery County High School on Highway 181, is currently being renovated and rebuilt to company specifications. Newland was chosen as the next facility to be built due to the good access point and the fact that the company has studied market opportunities in the area.
With other locations in warmer climates, Victoria noted that "although it is colder and there are temperature issues, the panels take longer to set. It can be overcome, but (is) something to consider.
Advancing progress in the facility will eventually bring many employment opportunities for area residents. Traditional manufacturing jobs are seen as a 5-year target, while skilled trades positions and a hybrid business development entrepreneur position will be offered in the near future.
"The sky's the limit with this setup," Victoria said. "Sales and volume have been good and we are excited to start hiring."
The company hopes to have positions available by the end of the first quarter.
Structall is already thinking about setting up a mockup of its product for people to see and touch. There is also an opportunity for Structall to expand to Avery High School in regards to the shop class. The Bowmans noted that the goal is to make Newland a true distribution point with an in-house fleet of box trucks.
Another long-term goal of the company is to introduce a second line of panels in the new factory. Structall will operate primarily as a professional contract market partner and will continually progress towards its quality assurance and proof of concept.
"They're an absolutely wonderful family and will bring incredible manufacturing to Newland," said EDC President Walter. "This region has lost many factories and it is gratifying to see the return of a manufacturing complex. It will be a boom not just for Newland, but for all of Avery County.
In other EDC news, the committee's official mission statement had a motion to pass in its current context and was approved. It will be forwarded to the county commissioners for final approval.
The former Lowes Foods building in Newland has attracted more interest from individuals and businesses. EDC and the county will evaluate options and benefits to the community.
Avery Cooperative Extension manager Jerry Moody informed the committee that the demand for trees is high and the amount of available land is less than the current demand. Christmas tree orders have already started coming in for next year's season.
County Executive Phillip Barrier noted that the 402-page housing assessment will be presented at a meeting on Friday, Feb. 18, with a time and location yet to be determined. Barrier explained that the second home market in the U.S. Census is straining housing in the area and Avery "has to find that balance."
Barrier also explained that the U.S. bailout, as it relates to federal government and North Carolina state guidelines, will have restrictions. However, a broadband press release will hopefully come out by the end of the month.
"There is an opportunity in the next few months to bring change to our county," Barrier said.
Avery County Chamber of Commerce Director Anne Winkelman said there could be a festival in June at the Heritage Park Community Center with 40 potential vendors.
"Hopefully that will come true," Winkelman said.