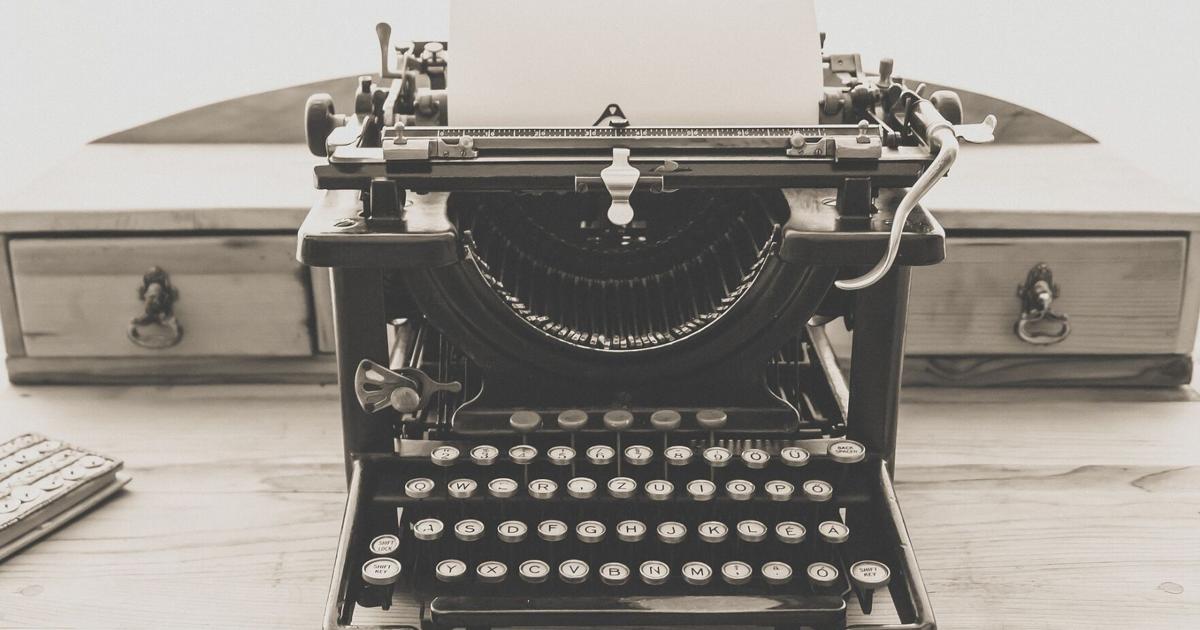 Chronicle of economic development: THX VETS, Seven letters say it all | Columns
The state of Wisconsin first required motor vehicle registrations that included the display of license plates in 1905, according to Wikipedia, the all-knowing online encyclopedia.
Today, vehicle registrations and plates are handled by the Wisconsin Department of Transportation, Division of Motor Vehicles. The plaques measure 12 inches by 6 inches, are made of aluminum and, dating back to June 2000, the format is three random letters and four random numbers, modeled after ABC 1234.
From 1905 to 1911, the Wisconsin plate design was a serial number riveted to a black plate, such as 32W, with "W" referring to Wisconsin. The serial format was 12345-W and ranged from 1-W to 21983-W. Does the long-lost 1-W still exist in the corner of an old barn?
The riveted numerals were replaced by the first set of raised numerals in 1914. In 1940 the slogan "America's Dairyland" was introduced, and in 1986 new graphics included a sailboat and sunset, flying geese and a farm scene. The slogan and graphics still exist.
As in other states, vanity or custom plates are available in Wisconsin, subject to certain standards. WisDOT may refuse to issue, or may recall after issuance, an application that may be offensive to good taste or decency, misleading or in conflict with any other license plate.
They come with a price. A custom plaque fee of $15 is required each year in addition to the regular annual registration fee. Motorcycles and farm trucks, which are renewed every two years, cost $15 more for each year of registration.
WisDOT offers a search site to find out if personalized license plates are available on trust.dot.state.wi.us/ppup/searchPlate.do.
Bad news. BIGFAN and XCUZME are not available. Good news. LUVAR12 (Aaron Rodgers #12), GO-CHZ, CHZ-EATR and FISHFRY are available.
A vehicle was recently spotted in the St. Croix Valley of Wisconsin. Its plates read THX VETS. Seven letters say it all. As Veterans Day approaches, THX VETS comes into its own. Veterans Day is a federal holiday observed on November 11 each year to honor military veterans. It coincides with other holidays around the world marking the end of major fighting in the First World War. THX VETS.
"Remember: Hire a Vet" was a public service announcement from 1965 to 1980. The message is now Hire Heroes. Employment assistance is the most requested service for military members transitioning to civilian life. Hire Heroes USA is an example of a not-for-profit veteran employment service organization. It helps thousands of veterans and spouses every year.
Wisconsin counties have a fully staffed Veterans Service Office that can help determine if a veteran or a veteran's family may qualify for local, state, and federal benefits. Veterans Services Office staff can be a friendly voice or face that veterans seek. It could start with a coffee and a conversation.
Employers large and small continue to seek hard-working associates to hire. Veterans have served our country. They can also serve business and industry. Veterans make excellent employees. Hire heroes.
Look for the vehicle with special plates in the valley of Sainte-Croix. Today and especially tomorrow November 11, THX VETS, 3X.
Bill Rubin is CEO of the St. Croix Economic Development Corporation.