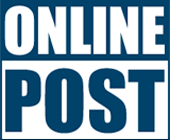 Business roundup: Strongest economic growth in 15 years
Denmark experienced economic growth of 3.9% last year, according to initial projections from Danmarks Statistik.
The level is comparable to that of 2006. According to Dansk Industri, we would have to go back to 1994 to find higher growth.
Strong economic growth in 2021 followed a 2.1% decline in 2020 due to the pandemic.
A good year despite COVID-19
"We are seriously putting the corona crisis behind us with the highest employment rate on record and the lowest unemployment rate for more than 13 years," Finance Minister Nicolai Wammen said.
According to Kristian Skriver, senior economist at the Danish Federation of Enterprises, the rapid recovery can be explained by the speed with which businesses and consumers have adapted to the restrictions. For example, more rretail sales moved online, and more restaurants began offering take-out.
"This helped to ensure that consumption was not hit as hard by the shutdowns in 2021 as it was in 2020," he explained, according to DR.
What does 2022 hold for us?
Growth in 2022 will not be of the same magnitude as in 2021, predicts Allan Sørensen, chief economist at Dansk Industri.
"Employment has skyrocketed, which means unemployment is really low. This will slow growth in the coming year as there is a labor shortage in the companies," Sørensen said, according to DR.
"There are a number of factors (a lack of materials, Russia's invasion of Ukraine) that growth won't be as high this year."
---
Vestas, the most sustainable company in the world
Vestas is the world's most sustainable company according to the 18and annual ranking of the most sustainable companies in the world published by Corporate Knights. "Vestas has successfully helped our partners avoid more than 1.7 billion tons of carbon emissions over the past four decades," said Henrik Andersen, CEO and President of Vestas.
Aalborg Portland want tax suggestion dropped or could leave Denmark
A group of experts appointed by the government has proposed three different models to reduce CO2 emissions. The first sets a uniform CO2 tax of 750 crowns per tonne – with the price of CO2 allowances, which companies covered by allowances already pay to the EU, taken into account. Cement giant Aalborg Portland, the country's biggest CO2 emitter, is said to be unhappy with the first model – it has already threatened to leave Denmark if the taxes are too punitive. The other two models, which include a discount for 'mineralogical processes, are more manageable, it shows. After all, he reasons, it would simply move production out of Denmark and emit elsewhere.
Generational change at Maersk
Robert Mærsk Uggla, 43, is the new chairman of Maersk. He is the great-great-grandson of Peter Mærsk Møller, who founded the company 118 years ago. He replaces Jim Hagemann Snabe who did not stand for re-election. Meanwhile, Marc Engel, the outgoing head of supply chain at Unilever, will replace Ane Mærsk McKinney Uggla as vice president. Like Snabe, Uggla retired from the board.
New code to ease the stress felt by MPs
There is a new code of conduct for meetings and negotiations aimed at tackling stress in Christianborg. While it's normal for MPs to have more pressure at work than in other professions, this new tool should help them manage it better. The new code addresses issues such as the short time they have to prepare for debates and negotiations that go on late into the night. For example, the guidelines will state that debate materials must be made available at least 24 hours in advance..
Moderna sets up in Denmark
Moderna plans to establish a commercial presence in six new European countries, including Denmark. The goal is to support the delivery of mRNA vaccines and therapeutics locally. "Europe has played a critical role in Moderna's ability to manufacture and deliver our COVID-19 vaccine across the globe, protecting millions from infection, hospitalization and death from COVID-19" , said Stéphane Bancel, CEO of Moderna. "I look forward to continuing our collaborations with European researchers and partners to leverage our mRNA technology."
No more Netto and Lidl paper advertisements in the mailbox
Ahead of reports that the owner of the Coop supermarket would support the introduction of a system called "Advertising – Yes, please", in which households must choose to receive print advertisements, two other chains, Netto and Lidl, have confirmed that they are phasing out their printed products. offers. Commonly referred to as notices (newspapers) by the public, supermarkets said they were doing this for environmental reasons and also to save money. Netto has left the door open to continue distributing, while Lidl starts with Copenhagen before stopping across the country. Lidl paper advertisements can be found in stores and online.